News, 24 August 2020
New Normal PT. Aditya Sarana Graha
Jakarta, 24 August 2020 – The central government through the Minister of Health issues New Normal Regulation No. HK.01.07 / MENKES / 328/2020 concerning guidelines for prevention and control of COVID-19 in offices and industrial workplaces to support business continuity in a pandemic situation.
This regulation requires companies to implement the New Normal protocol so that they can resume operations even though the pandemic is still ongoing.
Referring to this regulation, the management of PT. Aditya Sarana Graha developed the New Normal protocol to support the government in turning the wheels of the economy by providing a safe and hygienic workplace, in order to reduce the risk of spreading the COVID-19 virus.
The Health Protocols that are implemented are as follows:
Employees are required to wear masks during and in all areas of the PT Aditya Sarana Graha building.
Every employee goes through a body temperature check process before entering the office, with a maximum temperature of 37.3 Celsius.
Maintain a minimum distance of 1.5 meters for each employee.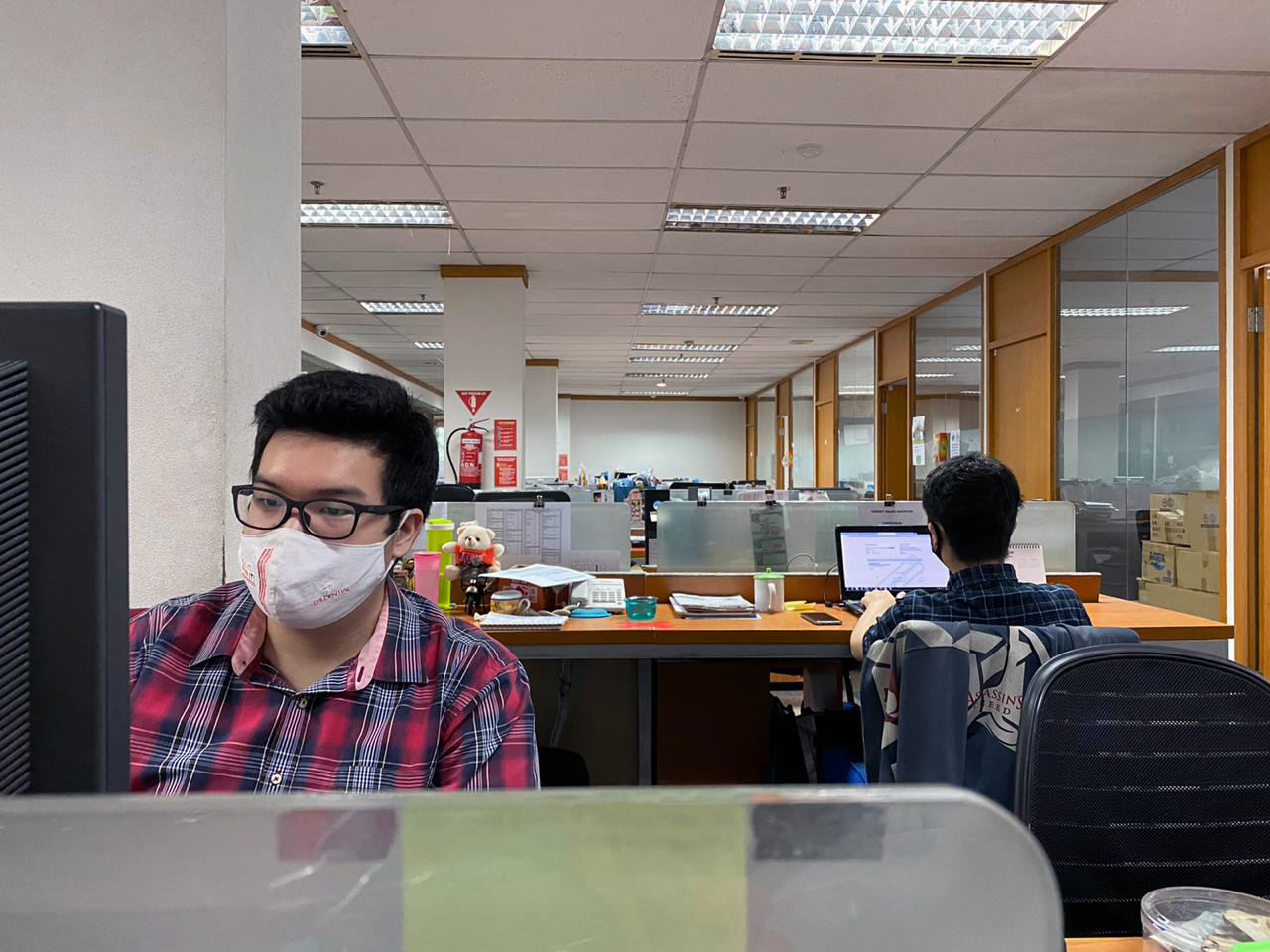 Source : PT Aditya Sarana Graha
Periodic temperature checks for every employee in the office area.
All employees are required to consume vitamins provided by the company.
Provide tissue and hand sanitizer at every corner of the work area.
Limitation on the capacity of employees for room use as much as 50%.
Perform work area cleaning after use.
Conduct online meetings Via Google Meet (unless there is an urgent matter).
Changes to the application of operational hours, namely 08.00 – 16.00.
Spraying disinfectant all over the office area after working hours.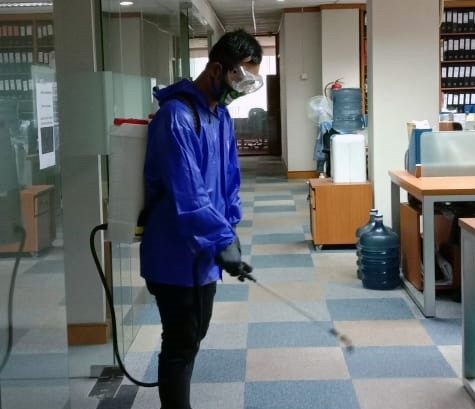 Source : PT Aditya Sarana Graha
The installation of a banner / flyer contains an appeal to always wash hands and maintain health to break the chain of spread of Covid-19